Identifying the Traits of New Era Advisors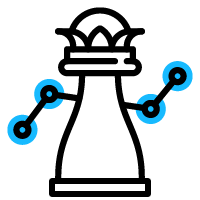 As the financial advice industry evolves from a transactional commission-based sales culture, firms are looking for advisors who can be successful in the new era and embrace that transformation. These "New Era" advisors take a holistic approach to working with clients and prospects. Rather than simply selling a product as efficiently and quickly as possible and receiving immediate gratification in the form of a commission, a New Era advisor spends time gathering information about a client's goals, resources, priorities and concerns before providing financial advice.
Identifying the Traits of New Era Advisors (August 2019)
How do New Era advisors differ from very successful traditional advisors? Do they share similar characteristics, or are they lacking in some attributes that define a very successful salesperson, yet possess other attributes that are part of the makeup of a holistic planner? As managers evaluate advisor candidates, are there characteristics of potential New Era advisors that they should look for? Is it possible to identify which transaction-focused advisors can be retooled to succeed in the new role and which advisors are likely to fail?
If we could systematically identify what traits New Era advisors who have already successfully transformed their practice models have in common, such a profile would be extremely valuable to firms looking to take their financial advice model to the next level.
Many firms use assessment tools to improve their ability to recruit successful salespeople. Could an assessment tool be used to identify potential New Era advisors? To examine this possibility, we collaborated with Anthony Cole Training Group (ACTG) on research comparing the attributes of successful traditional advisors to New Era advisors.
Read the complimentary report on our experiment to see what we found.
You may also be interested in: