Closing the Back Door: Driving Growth by Stemming Advisor Attrition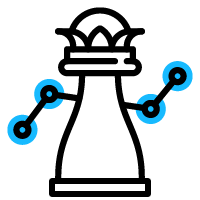 The scarcity of successful financial advisors has pushed advisor recruitment to the top of the "to-do" lists of investment services sales managers in banks and credit unions.  But many firms report losing an advisor for every one they recruit.
Clsoing the Back Door: Driving Growth by Stemming Advisor Attrition (August 2016)
This study examines the experience of 36 financial institutions to:
Describe their attrition rate – how many advisors did they lose and where did they go?
Calculate the cost of "regretted" attrition – advisors who leave for another firm.
Identify best practices in advisor retention tactics.
The analysis provides a convincing case for the outsized cost of losing a good advisor, and why the firm should devote more resources to keeping the keepers.
List of Participating Institutions:
Alliant Credit Union
Associated Investment Services
BB&T Investment Services
BMO Harris Financial Advisors
BOK Financial
Capital One Investing
CEFCU
Centra Financial Services
CommunityAmerica Financial Solutions
Credit Union Financial Network
Denali Alaskan FCU
Desert Schools Financial Services
Elevations Credit Union
First Bank
First Citizens Investor Services
FirstMerit Bank
First Tech Investment Services
Fulton Financial Advisors
Golden 1 Credit Union
Heartland Financial USA
Key Investment Services
Navy Federal Financial Group
Old National Investments
Patelco Credit Union
People's Securties, Inc.
Popular Investments
Premier America Credit Union
Prosperity Bank
Santander Investments
Space Coast CU
South State Bank
Synovus Securities
United Federal Credit Union
VyStar Investment Services
Webster Bank
WSECU Investment Management